Reddit is Asking to Use Photos in Ads for Free Without Credit (5 Pics)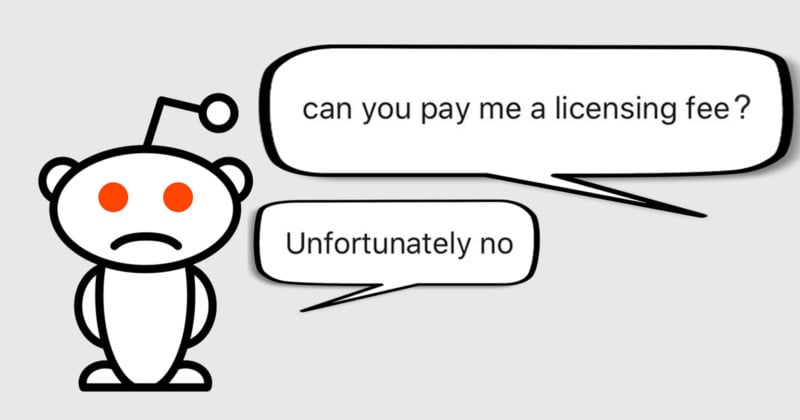 It's no secret that Reddit makes huge amounts of ad revenue off content that's often posted without the copyright owners' permission. But did you know the company is also asking photographers to use their photos for commercial purposes without any payment… or even
credit
?
Bellingham, Washington-based commercial photographer
John Wingfield
(
@johnwingfield
) regularly shoots beautiful photos of his golden retriever Millie who has become an Instagram celebrity of sorts, boasting
over 79,000 followers
. This past weekend, Wingfield
shared a photo of Millie to the subreddit /r/aww
, where it received over 6,700 upvotes from the community of over 25 million members.
Wingfield's post undoubtedly generated a significant number of pageviews, and Reddit didn't have to pay him a cent for the content that drove traffic. But that's how Reddit works — creatives like Wingfield can receive quite a bit of exposure, and in exchange, Reddit can rake in profits by running ads on every page.
However, shortly after he shared his photo, Wingfield received a message from a Reddit admin.
"We're working on gathering content to use for Reddit's promotional purposes, and we wanted to see if we could use your post," the admin wrote.
Wingfield responded by asking for more details about how the photo would be used and whether he would be paid and credited."
"Reddit's marketing team is always looking for great content posted on Reddit to showcase the platform to new users," the admin wrote, adding that the photo would be used across social media and in Reddit's "digital advertising posts."
Wingfield would not be paid any licensing fee for the photo being used in Reddit's ads. What's more, Wingfield would not be credited in any way since the ad is designed to promote Reddit, not the photographer.
As you might expect, Wingfield wasn't too pleased with the deal being offered — commercial use of a photo in exchange for absolutely nothing.
Here's how he responded:
"No," Wingfield writes. "Frankly I'm insulted that you would even make such a request."
"I couldn't believe Reddit asked me to use a photo of advertising purposes without paying a licensing fee, or even providing me credit!" the photographer tells PetaPixel.
Reddit is
one of the top 20 most-visited websites
in the world, and it counts several corporations and billionaires as major shareholders. The media giant Advance Publications (the parent company of Condé Nast) is a primary owner, but the Chinese tech giant Tencent also acquired a 5% stake in an 2019 investment round that valued Reddit at a whopping $3 billion.
However, despite being able to generate staggering amounts of traffic and revenue, it seems Reddit doesn't have the budget to pay photographers.