Cambridge Uploads Powerful Archive of Photos by Jewish Doctor Exiled by Hitler (8 Pics)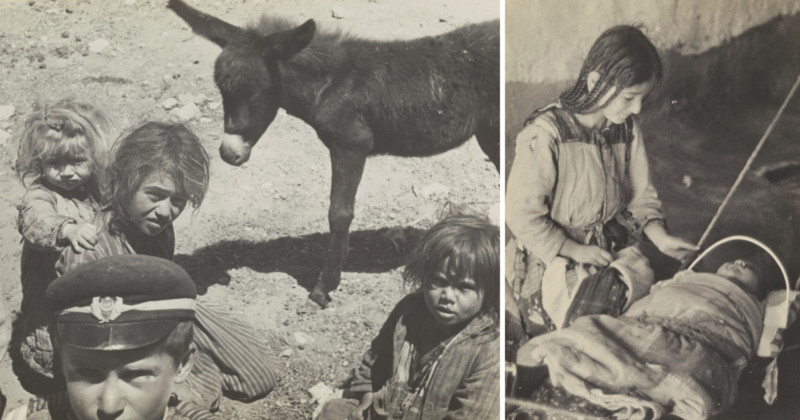 The
Cambridge Digital Library
recently uploaded a powerful collection of images captured by Albert Eckstein in the 1930s. Eckstein, a German Jewish doctor, was exiled by Hitler and the Nazi party in 1935 and he chose to spend his exile in Turkey helping to fight the scourge of infant mortality in the country's poorest communities.
The newly digitized archive contains some 1,000 images captured by Eckstein during his time in Turkey, where he documented rural poverty while working hard to lower the country's horrifying infant mortality rate of almost 50%. As
the introduction
on the University of Cambridge website explains:
Covering the period from 1935-39, the Eckstein Albums document a medical survey of maternal fertility and infant mortality in a country that had only come into being just over a decade earlier, following the Ottoman Empire's defeat in the First World War.
The photos were donated to the university by the Eckstein family, who eventually came to live in Cambridge after Albert's death in 1950. The albums were handed over to the Skilliter Centre for Ottoman Studies—which "supports research into the history, literature and culture of the Ottoman Empire and early Turkish Republic"—last year, and have been painstakingly digitized into 15 albums that are arranged chronologically, starting with his years in Turkey and ending with photos from his travels to Israel, Italy, Greece, and Egypt.
Below is a sampling from his early work, which is the focus of the so-called Eckstein Albums.
Now, you can access and browse the entire collection online—a powerful visual document of rural Turkey that emphasizes the importance of housing and hygiene to public health, without dehumanizing the subjects placed in front of his lens.
"The photographs taken by Albert Eckstein in rural Anatolia in the late 1930s offer a fascinating and rare insight into the realities of rural life in the early years of the Turkish Republic," says Dr Kate Fleet, Director of the Skilliter Centre. "What makes these photographs particularly special is that although they reveal the poverty and stark conditions of life, they also portray a lightness and warmth, and a close connection between the photographer and subject which gives the images an intimacy and spontaneity rarely seen in photos from this period."